Artwork Design Services
If you're not keen on designing your own artwork for your custom printed floor stickers, don't worry! Our Artwork Design Services are a popular choice; our dedicated team of in-house graphic designers will create your artwork for you!
Please supply all necessary graphics, logos and additional files upfront – this will minimise the designer's time and therefore cost to you. 

Silver service £30*
Simple artwork layout from existing brand identity, photos, logos etc.

Gold service £60*
Complete creative design from scratch
Please call or email with your requirements and we'll be happy to send you an estimate.
*Prices are per design.
If your design requirements change or increase during the process, we will advise you and there may be a small charge to allow for additional design time.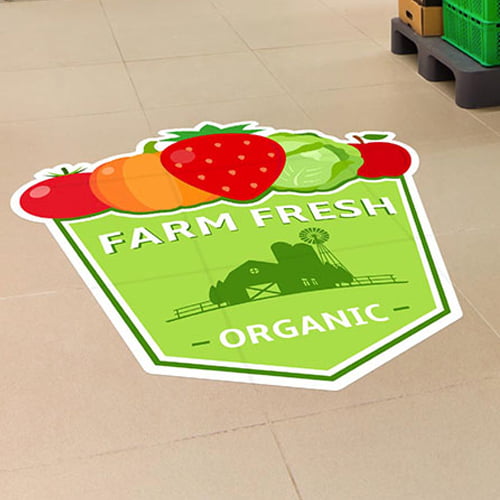 How do the Design Services work?
Simply choose from one of our three options below!
Supply our friendly team with as much or as little of a brief as you like; you can give them a vague inkling of what you'd like, or specific details. Your assigned graphic designer will work to your specifications and create a piece of unique artwork for you! They will send proofs for you to approve via email and if you aren't totally happy – no problem! Included in the fee is a set of revisions, so you can make sure you get the design you want.
Why bother with a Design Service? 
Our dedicated team have over 30 years' experience in print work, making them extremely knowledgeable about print designs.
Furthermore, we employ professional graphic designers, who will create bespoke, beautiful artwork from the ground up. They will also ensure that your design is print-ready, avoiding any potential mishaps that sometimes occur with self-design.
What different Artwork Design Services are there to choose from?
Please see our various Design Services below. If you have an questions, please don't hesitate to contact us.